Founded by Rachel in 2019, Fairy Dogmother Dublin is a bespoke dog training and home-boarding service based in South Dublin
Fairy Dogmother Dublin was set up in 2019, though Rachel has been working with dogs professionally since 2012. We cover all aspects of pet dog training, including puppy and doggy manners, canine enrichment and confidence-building sessions, as well as trick dog training.
While we can work with all dogs, Rachel specialises in working with nervous dogs and rescue dogs and uses a mix of manners, tricks and enrichment to help them grow in confidence. All training is done through positive reinforcement (rewarding good behaviour and ignoring unwanted behaviour) and games. Rachel never uses pain, fear or intimidation.
Fairy Dogmother is based in South Dublin and mainly covers South Dublin and North Wicklow. If you are outside these areas, please do get in touch as Rachel may still be able to travel to you or recommend another trainer. Rachel teaches group classes near Enniskerry on Tuesday evenings and Saturday mornings. She also does private lessons at your home. We also have online classes that are open to all.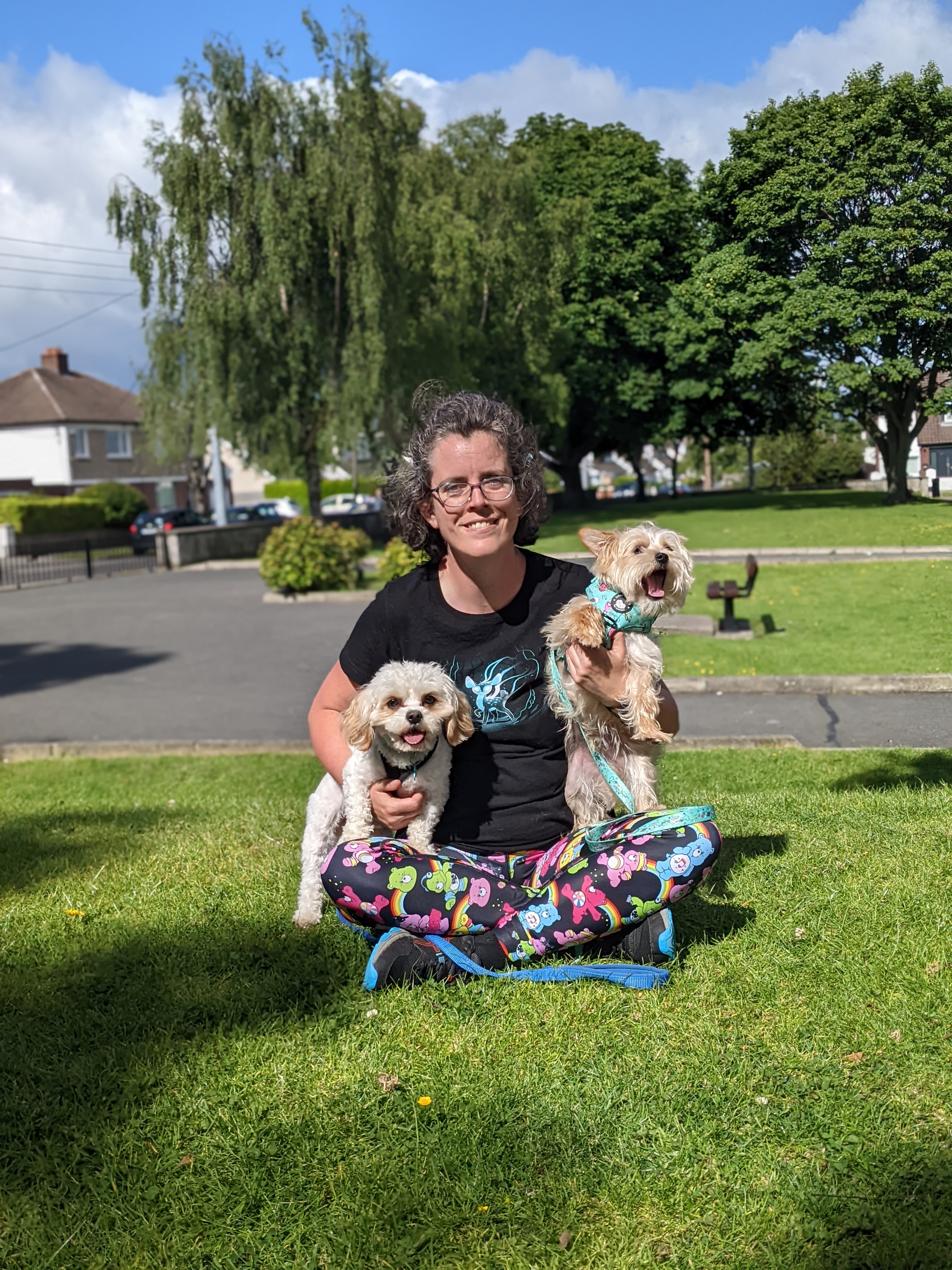 Rachel is a dog training specialist and truly embodies the role of Fairy Dogmother! She has an enduring love of dogs and has spent her life learning everything she can about them. Rachel has been working professionally with dogs since 2012.
She earned her Diploma in Canine Behaviour and Behaviour with Distinction in 2013. She is a Certified Trick Dog Instructor and a Canine Conditioning and Fitness Coach for the international organisation, Do More With Your Dog. She is also trained in Canine First Aid.
Something is wrong.

Instagram token error.